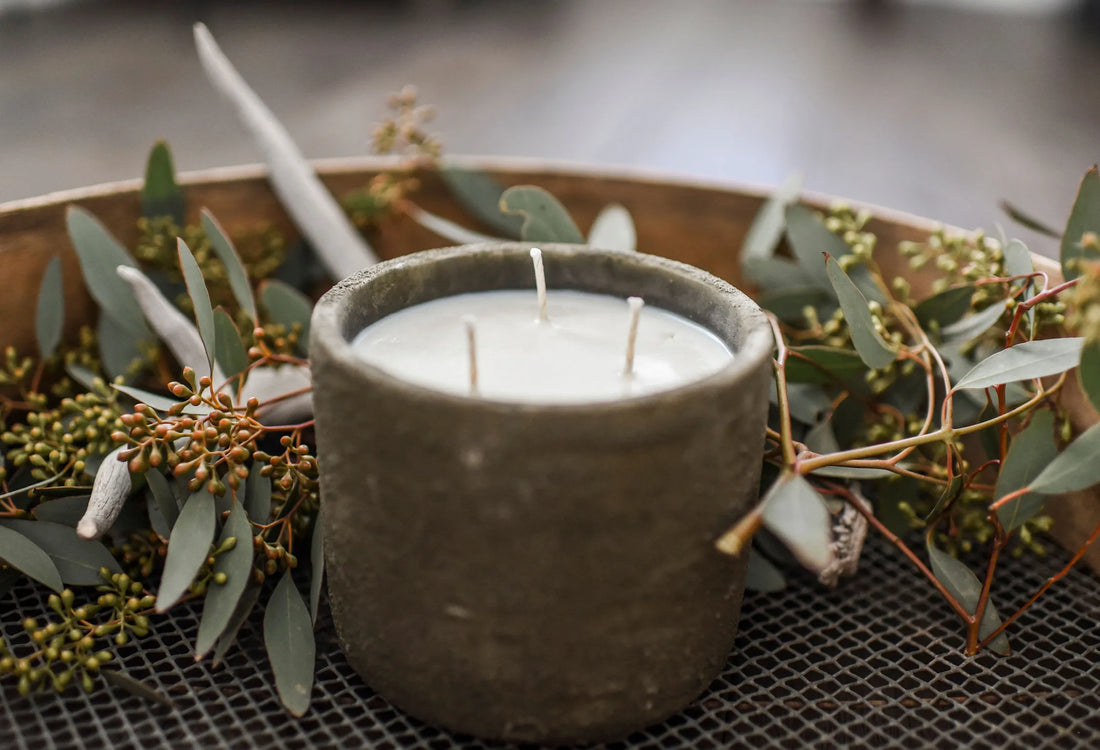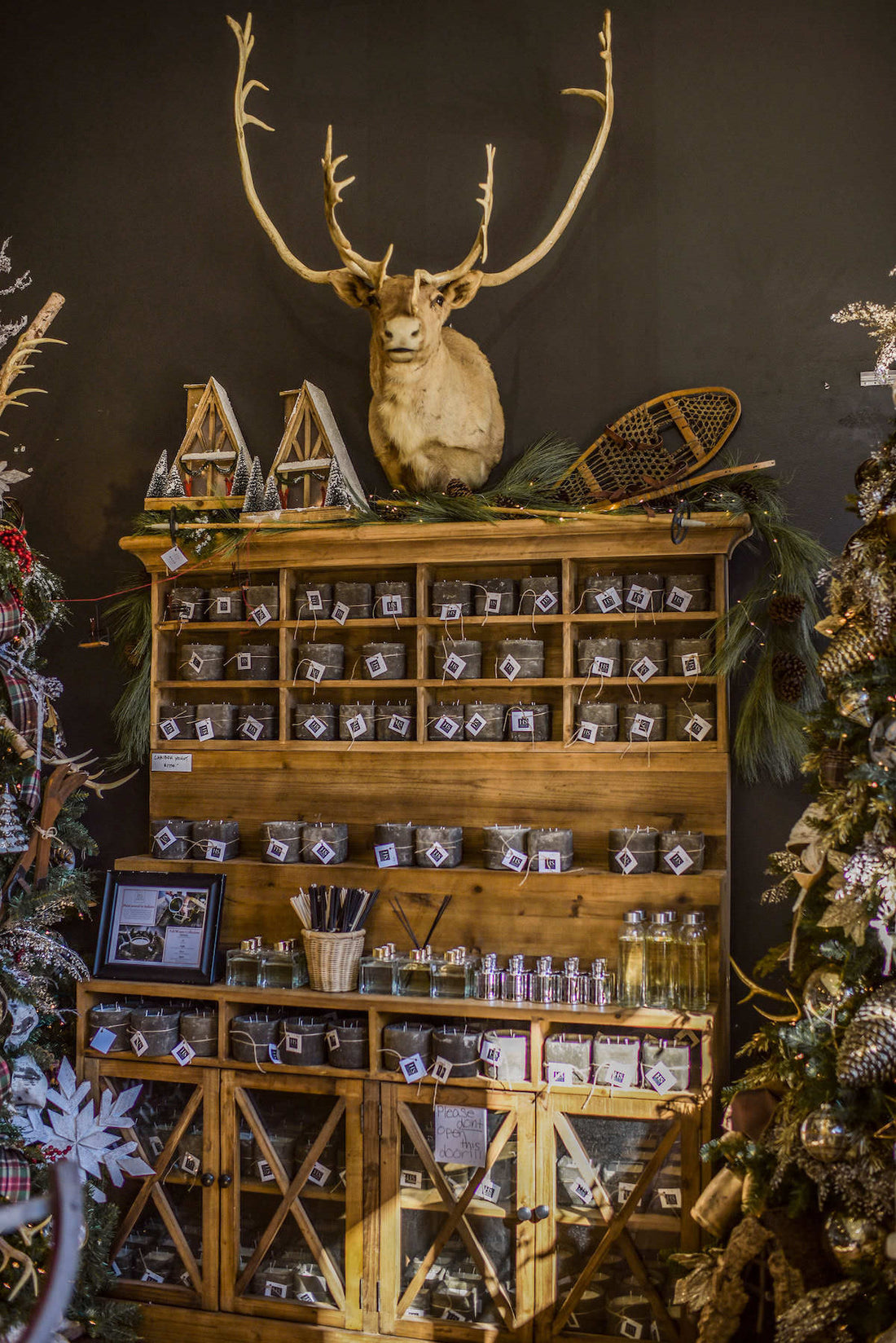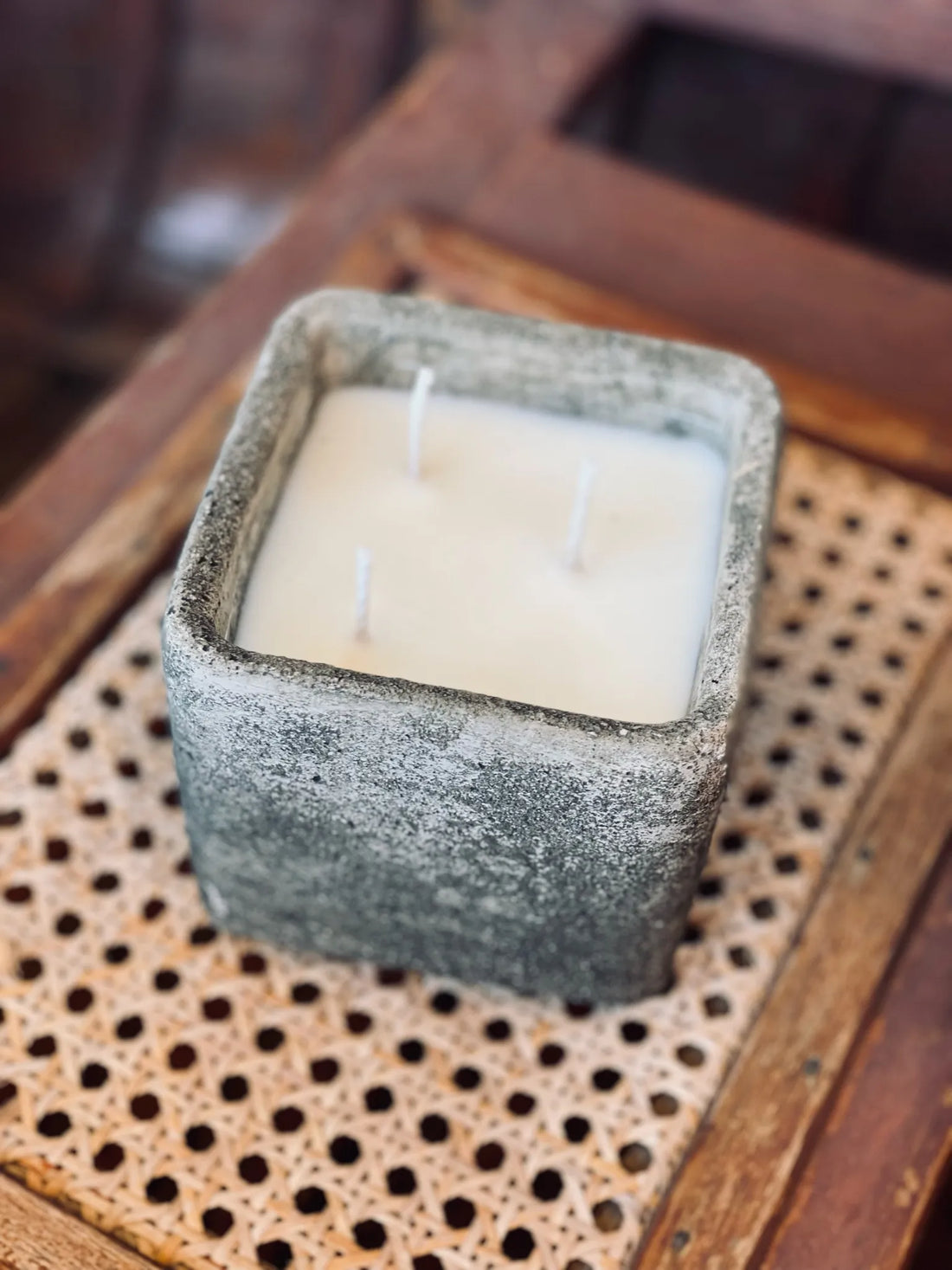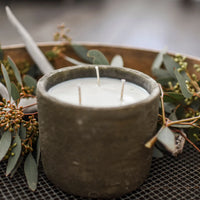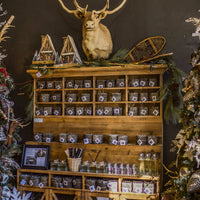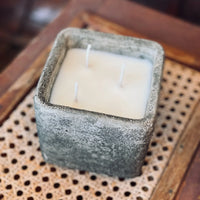 Our Hoosier Sister Sierra candle takes us to the mountains.  Amber wood, citrus, and bergamot notes blend into this subtle scent – perfect for cozy nights, fires, and flannels.
Our candles are hand-poured using soy wax.  The wick is natural flat cotton threads interwoven with paper threads.  Lead and zinc-free.  The candle is hand-poured into earth-toned concrete containers.
Fragrance Notes:
Sierra – Amber wood, citrus, bergamot
Details and Dimensions:
Square Candle
3 – Natural Wicks
1 pound soy wax
4 inches tall x 4 inches wide
40-50 hour burn time
Round Candle
3 – Natural Wicks
1.5-pound soy wax
4 inches tall x 5 inches wide
50-60 hour burn time
Mini Candle
3 inches tall x 3 inches wide
Products:
Due the the unique nature of our products, all sales are final. Orders will be shipped within 5-7 business days.
We do our best to make sure our products arrive in perfect condition but damages can happen in transit. Please inspect your pieces upon receipt and notify us of any damage within 48 hours our team will promptly work on a replacement.
To report damages, email: hoosiersister@gmail.com
Events:
Event tickets can be transferred to a future date, but cannot be returned.